Grooming

Dog & Cat Grooming.
Grooming Courses.

Book Groom

Daycare

We offer daycare

for a small number of dogs.

Book Daycare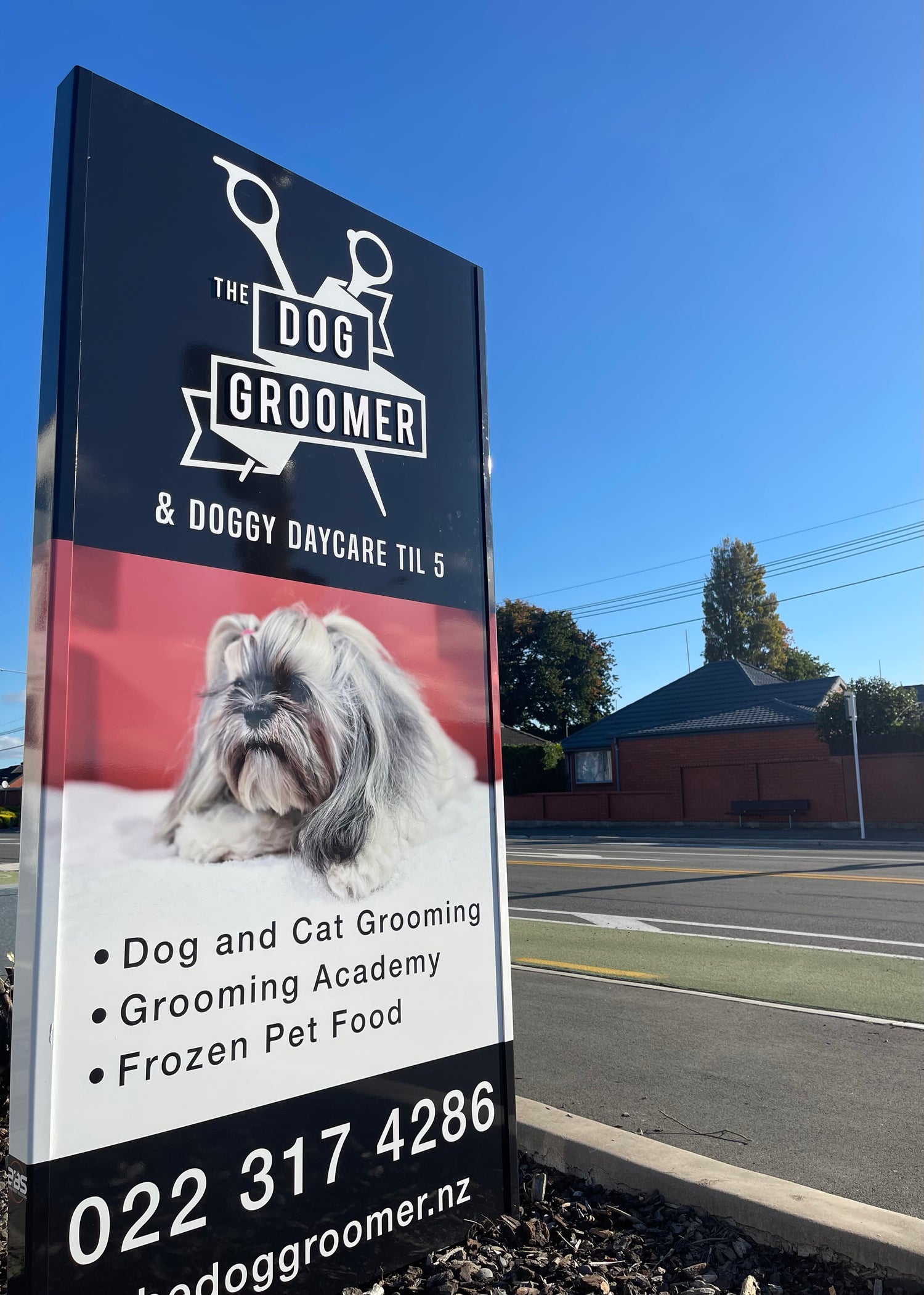 About Us
With over 30 years experience JR is an International Award Winning Groomer and shares his skill and knowledge with his team, personally training each groomer his award winning skills.
At our daycare your dog will love playing all day with like-minded furry friends in our safe and supervised playrooms. Warm hearts for cold noses. Caring for your small pooch like they are our own.
Book Now
Your dog is in safe hands

Your dog needs to learn positive behaviors while at the groomers. We am more than happy to spend a little extra time to make your dog enjoy the time spent with us. Just a few minutes around us and equipment helps condition your pet to a positive experience.

All grooming experiences are covered by CCTV. Footage of your dog's groom is available through enquiry. We are proud of our work and want to share your pets experience.

FAQ's

Where is The Christchurch Dog Groomer located?

The Dog Groomer is located at 90 Disraeli Street, Addington

Why Choose The Dog Groomer Located in Christchurch?

JR is an Internationally Award Winning Dog Groomer with over 30 years experience. Who has personally trained his team the tricks of the trade.

Dear Timaru Customers,

It is with great sadness that JR and his team have made the hard decision to close The Dog Groomer Timaru location.

Unfortunately my health cannot keep up with two salons and the closure is a sign of the current times. Groomer's are in short supply and with the growth of our Christchurch location we can no longer service our customers in Timaru. The team here at The Dog Groomer would like to thank the South Canterbury community for your customer loyalty.
If our Christchurch location is too far out of reach, please contact us for advice and referrals. We apologize for any inconvenience and will miss all the smiling faces and wagging tails of South Cantebury.